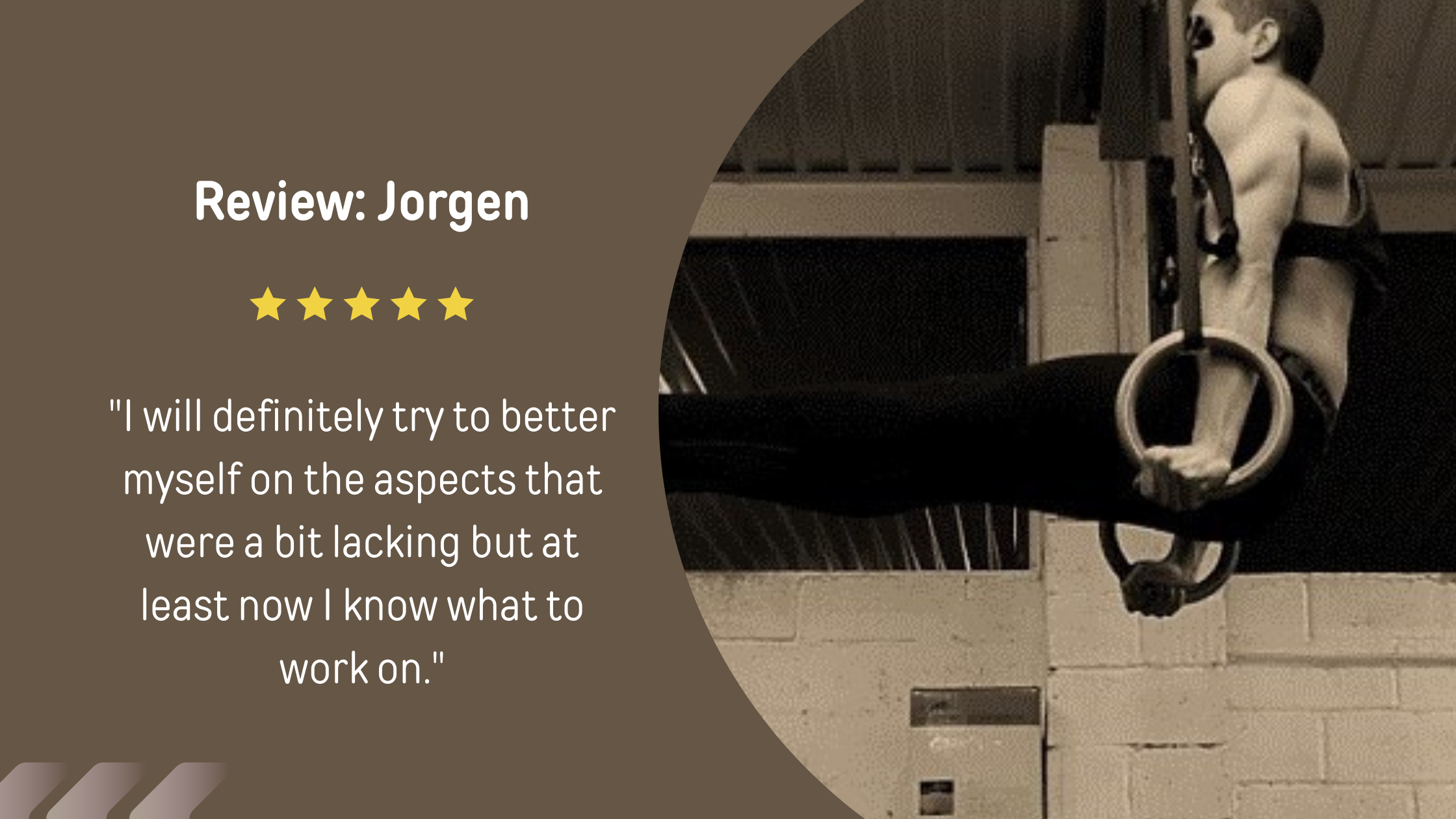 As a gym-lover: Is a DNA test really worth for it?
My name is Jorgen, I am 28 years old and practice the gymnastics rings supplemented by strength training.
I have had a love for calisthenics and gym strength training from when I was about 20 years old. My love for gymnastics rings training started in January 2014 when I ordered my first pair of rings. Back then I mixed rings training with street training with an emphasis on the latter, but later concentrating on rings only. By the end of 2015, to get better results and a greater increase in strength I took up weight training in the gym as well.
As I always strive for better form and greater achievements in my chosen sport I decided to look for a new and more advanced approach to my training and nutrition. I believe that in modern times we should follow innovative methods when trying to achieve our absolute best. This is why I decided to go with a gene based training and nutrition plan. The thing that I like most about it is is that it shows what works for my body- it is 100% personalised for my training and nutrition.
Taking the myInnerGo DNA test
Taking the DNA test was very easy! I was sent a package via post which included all the necessary equipment.
All I had to do then was to follow the instructions and provide a sample, put it into a special container and post it back in the envelope that came with it.
The cool thing is that you can have several tests done with this one sample according to your needs and preferences. When the DNA test results were in I was sent an e-mail notification and my data was posted online to my myInnerGo profile.
myInnerGo DNA test results:
My test results showed that I have taken up a sport that is best suited for me since according to it I am gifted in power. I guess this explains why I have always preferred a lower amount of repetitions with a larger load to higher amount repetitions with lower weight.
It also showed that my endurance and VO2 max are both average and from time to time it shows in my workouts as well since I am often gasping for air after higher repetitions or longer isometric holds.
On the bright side, I have a fast recovery. Having good recovery is very important to me because the rings workout puts a lot of stress on my body especially on the arm ligaments and joints. That is due to the disadvantaged positions in which my arms have to be in while doing several movements and straight-arm holds. Also it helps me to recuperate after strenuous exercises and prolonged effort.
Th test revealed that exercise has a high benefit on my weight, which I have found out to be true. I get relatively fast results on my weight when I increase my exercise volume. The latter is very good since it inspires me to keep working out to maintain and improve my physique.
Since my endurance and VO2 max are a bit lacking but still important to me using this information I can make some adjustments in my training by adding some endurance training and finishing my exercises with a high repetition set.
DNA dieting 
I went for the weight test as well to gain a better knowledge about the nutrients that are benefitting my body and which I should avoid. It showed that I have a high obesity risk. I have had weight problems in my earlier life and have been slightly overweight so this explains a lot. It shows that the test is on point and I have to keep exercising and eat healthy to dodge that bullet. It helps to know that my genetic profile is associated with a higher risk of weight gain from over-consumption of fat. This honestly came as a surprise since I have never associated my weight gain with fat consumption. It means that leaner meat like chicken and beef along with low fat milk products should replace some high fat foods like pork and cheese in my diet.
On a positive note my test showed a high benefit when it comes to response to proteins so I have to make sure to eat enough of protein rich foods.
Using the information provided by the DNA test I can easily make some small corrections in my diet plan to fine tune my body. So I must consume more (quality) protein to fuel my muscles and eat leaner meats and low fat dairy products to lessen fat consumption. My test showed average (versus increased) risk when it comes to carbohydrates so I don't have to sacrifice my energy levels by cutting back on them.
I am certainly happy with my DNA test results since my genetic profile showed that I have good potential in the sport that I love. I will definitely try to better myself on the aspects that were a bit lacking but at least now I know what to work on. I can make easy adjustments in my diet plan with knowledge to back it up. I believe that anyone who tries to better themselves in their sport can certainly profit from DNA dieting. I find this to be well studied and reliable course to take when trying to get ever better results. It pointed me at a direction it is now up to me not to stray from it and keep going.