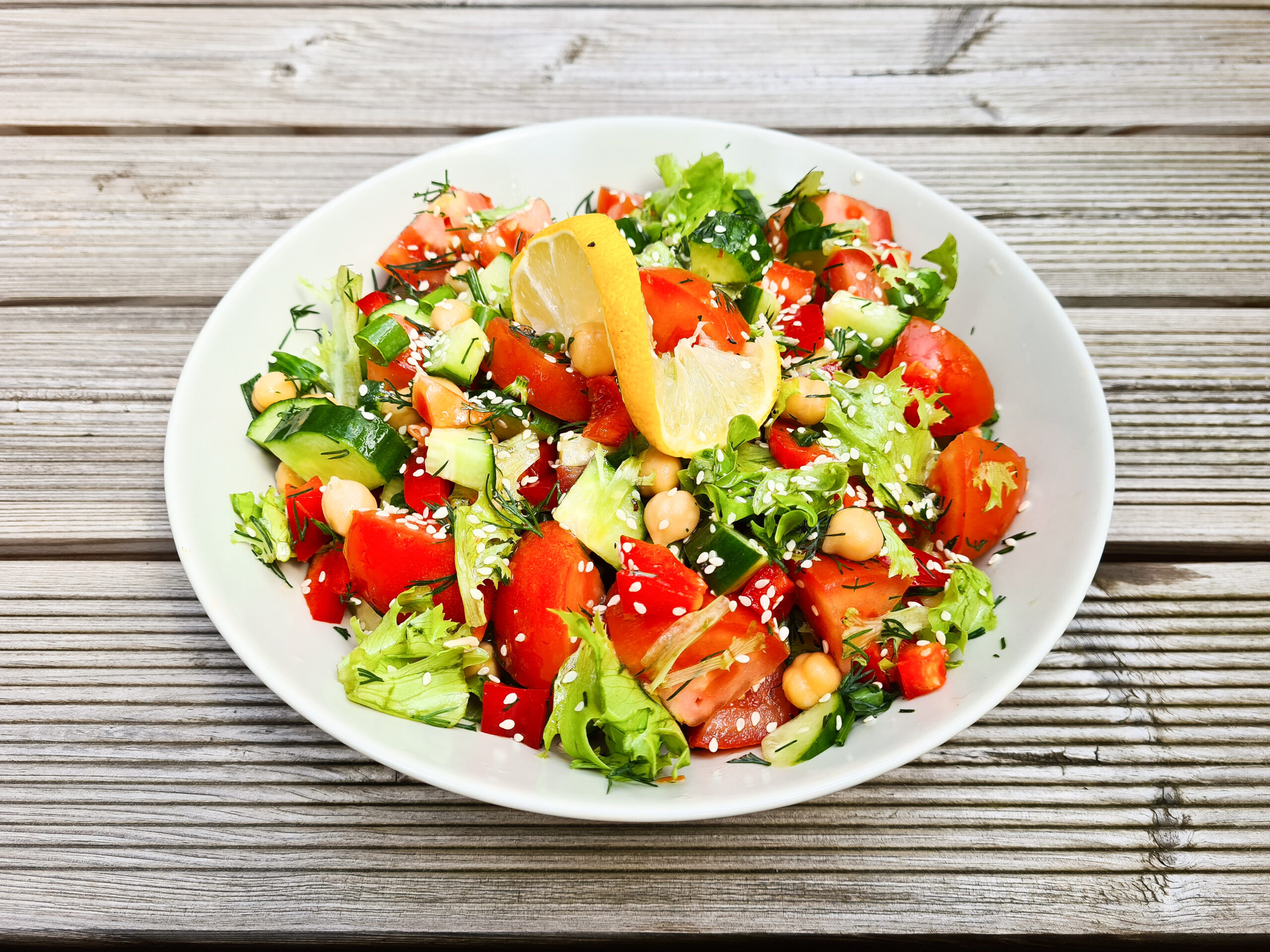 Fresh summer salad with chickpeas
This quick, easy, and healthy salad with chickpeas is perfect for a light meal. Chickpeas are a good source of plant-based protein and make the salad more nutritious.
NUTRITION
Calories: 461 kcal
Carbohydrates: 86.5g (51.6 %)
Proteins: 25.4g (15.1%)
Fats: 24.8g (33.3%)
INGREDIENTS
– 200 g tomatoes
– 150 g cucumber
– 100 g sweet bell pepper
– 25 g leafy greens
– green onions
– fresh dill
– 100 g canned chickpeas
– 1 tbsp sesame seeds
– 1 tbsp extra virgin olive oil
– 1 tbsp fresh lemon juice
– 1 tsp honey
– salt and pepper
DIRECTIONS
1. Chop tomato, cucumber, sweet bell pepper, onion, leafy greens and dill.
2. For dressing, mix olive oil with honey and lemon juice and season with salt and pepper.
3. Roast the sesame seeds on a dry pan.
4. Mix all the ingredients and enjoy your meal!